"Where The Sun Does Shine"
Earth Friendly Window Cleaning

Pane In The Glass, uses a biodegradable window cleaning
solution that does not contain any Toxic Chemicals, Ozone - Depleting Compounds or Alcohol. It is USDA approved and identified as environmentally preferable by Executive Order 13101. All windows are cleaned by hand with recycled towels and good old fashioned elbow grease.

To learn more about the harmful human and environmental impacts of ammonia please visit
www.ammoniabmp.com
---
Earth Friendly Living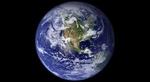 We are advocates on keeping our world a cleaner and healthier place to live, eat and enjoy. We make contributions and stay actively involved with foundations that help preserve and protect our Planet.
---

Earth Day 2015 Misquamicut State Beach Cleanup
---

Earth Day 2014 East Beach Cleanup
---
Earth Day 2013 Misquamicut State Beach Cleanup

---